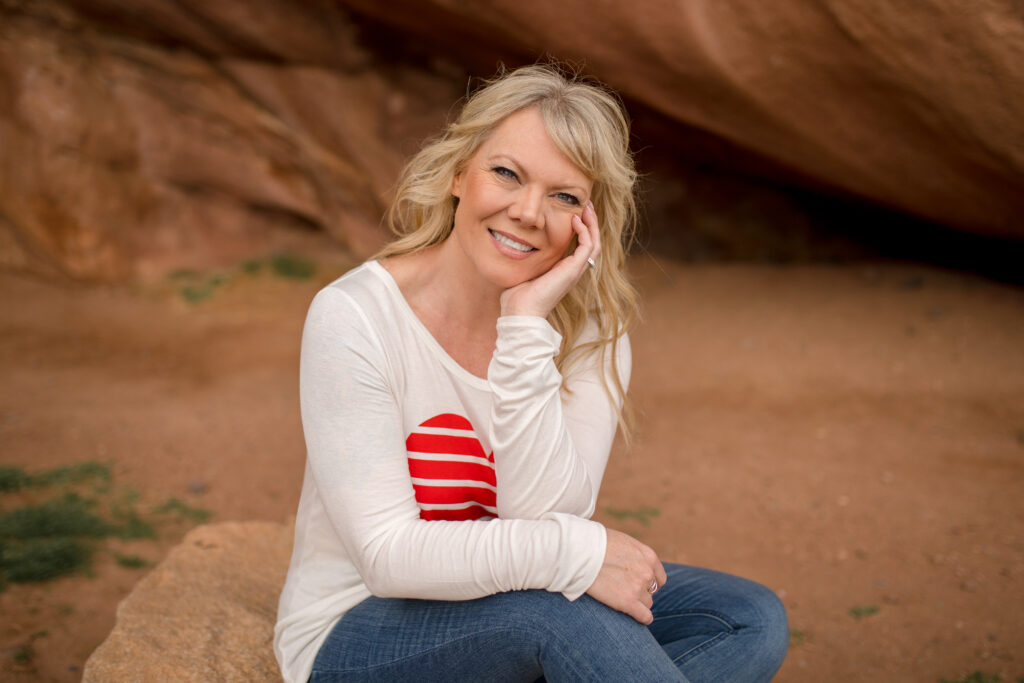 FOUNDER'S MESSAGE
Welcome to my personal "heal wheel" where everything comes full circle no matter who you are or where you are going. 
Hi, I'm Kerrie-Lee
Having worked in media and magazines for two decades, I am excited to share my women's lifestyle brand with the hopes of encouraging personal growth and transformation. Truth be told, this has been a dream of mine for a long time. I've always wanted to create a place for like-minded women to share, learn, and heal, with no judgment. RedLily® is my new home and I hope it will be yours, too.
Learn more about why I started RedLily in Voyage Denver Magazine.
I love what I do
Journalists get a bad rap these days. However, I am proud of what I've accomplished in my career as a reporter. I've met and interviewed so many different people, including celebrities, but the stories I admire the most are from "real" people. The bravery and resilience that I have observed from family, friends, and strangers, will stay with me forever.
During my media days, I learned that we all experience pain and trauma. We all make mistakes. We all need time to heal. We all need to be loved. We all deserve to be celebrated. In fact, I feel so passionate about YOUR stories that I want you to share the highs and the lows. The healing process is raw and real for all of us.
The majority of my journalism career has been in the health and wellness industry, so this is a natural extension. Here's a snapshot of my professional experience in Women's Fitness. 
I have a story, too
Before I hit the big 4-0, I had an unexpected heart issue that rocked my world. After discovering I was born with a congenital heart condItion (PSVT), I knew it was time to tell my story about what led up to my heart attack and cardiac surgery. I was in shock to say the least. Learn more about my heart message. 
Watch my interview on The Social talk show as I explain why slowing down is so important.
My passion is helping people
I believe my need to help people was instilled in me as a child of two loving parents. I also think it's the result of working with aspiring authors and entrepreneurs to help their visions come to life. Either way, I love being a voice for those who feel they don't have the right words (or means) to express themselves. Individuals who may need a gentle nudge to say what they feel, and write what they know.
I also believe we can all learn from each other. Perhaps this is why I felt the urge to work with prison inmates for the Alternatives to Violence Project in Colorado. Everyone has the ability to teach another person a valuable lesson—and at the end of the day, figuring out what makes people tick intrigues me. Learn more about my previous professional engagements.
I soon realized that after years of interviewing people about their life-changing experiences; my wake-up call was the push I needed to evaluate my own vulnerabilities. I was forced to answer the question, "Why do women put so much pressure on themselves to do it all? To be perfect?"
After a lot of soul-searching, I finally had to face my own fears. Today, I am grateful to have survived the physical scars, but the emotional healing continues. During my health crisis, I learned that our stories make us who we are, but they don't define us. Read my story in ShoutOut Colorado.
My journey
A year later, my family and I moved from Toronto, Canada to Denver, Colorado to pursue work opportunities. Knowing that an environmental change would be good for us (and a break from my demanding media roles was a must), I took advantage of the transition time to write my self-help book on the importance of self-care. Today, I am happy to spread my heart-health message on a global scale and introduce RedLily® Wellness products that are designed to enhance your overall lifestyle. 
On that note, we've got a ton of content in the works—all aimed to inspire and change lives. Together, let's create a movement of women who crave more from their heart's core.™
Yours in health,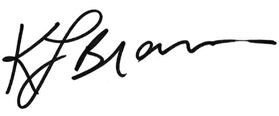 Kerrie Lee Brown
Founder & Publisher
P.S. Have you got an inspiring story? Email our team at [email protected]. Also, sign up for future communications from RedLily®. We look forward to continuing this journey with you.
RedLily® is a registered trademark. All Rights. Est. 2019