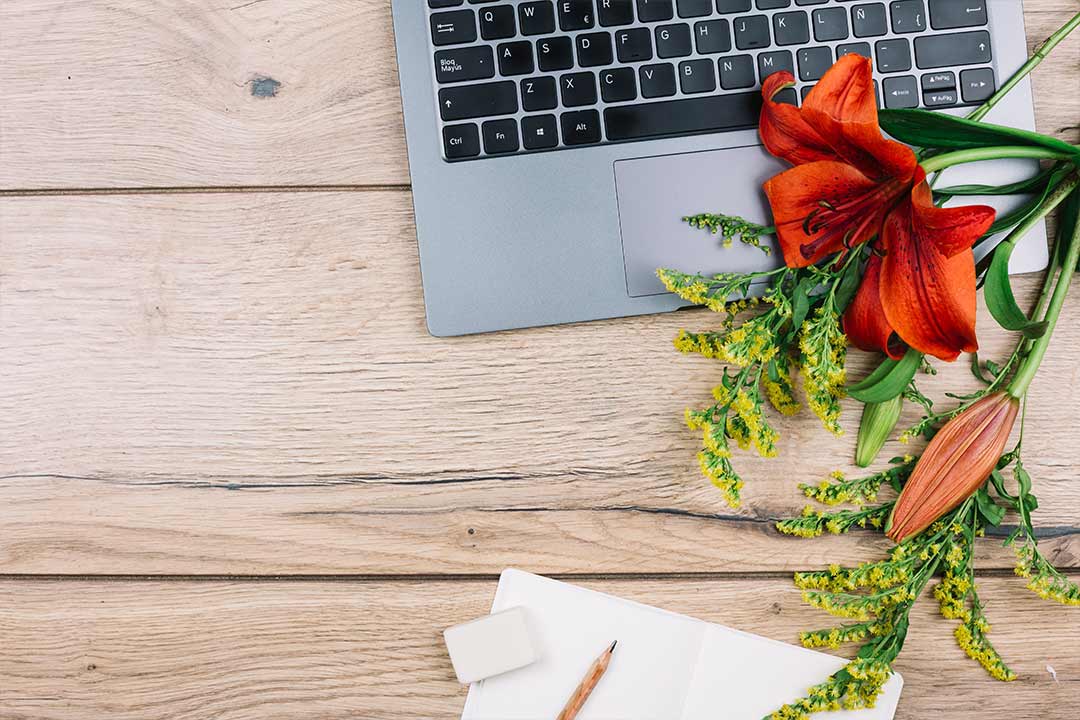 Our Purpose
Our purpose is to learn, heal, and grow, and come out on the other side stronger. The good news is, we usually do.
We live in a world that's constantly bombarding us with negative messages. From what we see on the news and social media, to the drama that may still haunt us from our past—there's no shortage of things we want to ignore. That's why RedLily® was born. RedLily® is where you'll receive insights and inspiration, motivation, personal stories, and a shoulder to cry on if needed.
The founder of RedLily® had a vision from the start. She would do everything in her power to promote more positivity. As a trained journalist who admits she was at times part of the problem because she was expected to bring some of that "uncertainty" to consumers through her work, Kerrie Lee Brown knew she could do better.
After years of being told she could only hire "professional" writers with impressive portfolios—or someone "with a name"—she made a promise to herself to try and change the editorial landscape. So, after writing her book about her own heart-health scare and realizing the impact of sharing her story; she definitely knew something had to be done for those who were brave enough to share their experiences. Simply put, there isn't another platform out there like RedLily® because it's an evolution of our founder's personal journey.
Watch Kerrie Lee Brown's interview on Breakfast Television about her self-care guide for women.
Why we do what we do
There are so many amazing women doing amazing things out there—and most of the time it's after they've gone through something hellish. Physically, emotionally, interpersonally, it doesn't matter. We all have heartfelt stories and life lessons that will survive the test of time. So, what's next? It's time to show the world that every, single, person matters. Not just those who have access to popular media outlets, traditional publishers, or agents.
RedLily® is for anyone who has a story to tell. We feature women who have inspirational stories and want to turn their "mess" into an important message.
RedLily® is for women who crave more from their heart's core. We highlight the "realness" in our lives. The highs. The lows. The coming of Jesus moments. We believe in bringing life lessons to light that come from experiencing those dark times.
RedLily® is geared to real women who are willing to learn from others and expand their views on what other people have gone through.
RedLily® is for women who have already been though a lot and look forward to living a healthful life—physically and emotionally—in the future.
Now, it's YOUR turn.
RedLily® is what you've been looking for; a safe place where you can share your everyday triumphs and be unapologetically yourself. And guess what? You don't have to know a ton of media people or have PR connections to get published either. Don't worry, our editors are here to help. We don't judge. We just believe that every woman is worthy of having her story heard.
Find out how you can share your story so you can encourage your own healing—and help others too. Also, learn how our brand name came to be and who leads the RedLily® lifestyle. Also, check out our wellness line. 
RedLily® is a registered trademark. All Rights. Est. 2019 
Media + Affiliate Inquiries - REDLILY
Interested in working with RedLily as an affiliate or media partner? We are looking for brands and businesses that align with our mission.