How one woman's quest to have a second baby has given her the determination to help others going through secondary infertility situations. A real-life story of struggle to strength.
My Fertility Journey
Ever since I was little, I knew I wanted to have my own family one day. Who knew I'd ever be dealing with infertility issues? As long as I can remember, I've wanted to become a mother. I always wanted to be able to love and teach my child all the things I learned and loved growing up. As funny as it sounds, that is where my real story began on my journey to motherhood.
I remember I loved kids so much that I got my first babysitting job at 13 years old. I figured with a little bit of desire and a goal in my life, I could do it. However, I understood I'd have to do a lot of research and gain experience first, but what better way to be around kids all the time! As I grew up into my teens, I started to book longer babysitting gigs, and in my early 20s I moved up to being a live-in nanny.
I've Always Loved Kids
I will always remember the joy that I experienced from each babysitting job. Each one was something I will always hold on to because they taught me different parenting styles, such as how to deal with difficult situations and how to go about fixing them. Eventually, I was at a good place where I knew what kind of mother I wanted to be, and with a college degree in nutrition under my belt 2 years later ( as well as meeting and marrying my husband a year and half later), I was in a good place to start building my life so that I could have a family of my own. A family that I always desired and planned so much for.

My husband and I had long conversations about when and how we wanted to go about having kids. We also considered our parents' viewpoints. After a lot of heartfelt conversations, we decided to wait a few years until we were in a better financial situation and knew where we wanted to be geographically. Fast forward and those years flew by and we both had jobs in our fields and had settled in my hometown of riverside county California—a place that I love! I figured THIS was the best time to start a family. However, sometimes even the best of plans come with obstacles….
"If knew then what I know now, maybe things would have been different. I eventually learned how hard my path to motherhood would be (secondary infertility) and that's why I want other women to be aware today."
When you think about starting a family—the concept of that dream being compromised in anyway doesn't normally pop up into your head. Until you actually meet the hardship head on. Unfortunately for me this was the case. My husband and I started trying for our first child in January of 2018…and month after month..it wasn't happening. The frustrating moments and crying during this time was very real! I soon started to look up fertility treatments since we were having so much difficulty. After trying for months and not getting pregnant, I knew it wasn't a good sign.
The reality was that I needed a referral to a fertility clinic so off we went to my primary doctor. After our visit, we talked to him and a mandatory urine pregnancy test later…a miracle! I was pregnant! How ironic that I went to go find out why I was not getting pregnant only to find out that I was! I truly believe that God was looking out for me that day—and what a funny sense of humour He has.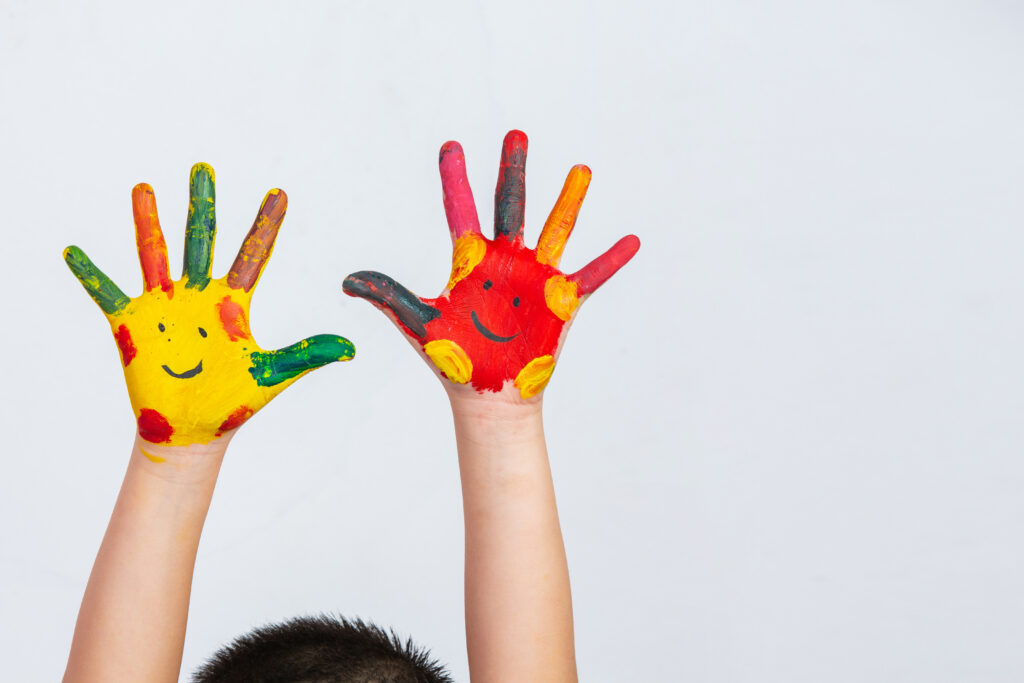 The Difficult Process Continues
Nine months later, a beautiful baby girl was born! Oh, how much I loved her…she was my dream come true and what I always pictured for myself. I was so relieved to find out that I was able to get pregnant; and I finally had the feeling that I had a grip on the matter. I was achieving what I had always wanted—to grow my family even more. So after 8 months of breastfeeding, I stopped and we tried again. But this time, months were passing and it wasn't happening.
After a year of trying, we knew there had to be a problem. So we finally got that referral and off to the fertility clinic we went. She ordered testing of my hormones as well as a sperm analysis for my husband. My husband was more or less fine, but I wasn't. It was a devastating blow. I found out I had low ovarian reserve.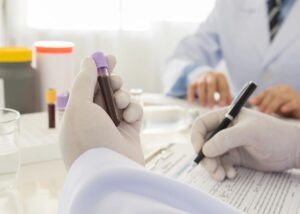 In other words, I had eggs, but just not as many as I should for my age. I never knew this… or never thought the cards would play out like this for me…
So much was going through my head…
How could this have happened!?!?….
Could I have stopped it?!?!…..
Was there something I could have done better in my life to preserve this?….
Was this my fault!?!?…
Will I be able to have more children?!?!
All of these questions were going through my head, but being the determined person that I am, I knew there was no time to waste… After all, I am working against my biological clock!
My doctor and I jumped into fertility treatments immediately and we tried my first IUI….failed….then we did IVF…collected 3 eggs. To our surprise, all 3 eggs fertilized and 2 made it—and I did my first transfer. Failed….did my second transfer…failed.
I was so distraught at this time that it was extremely hard to get up out of bed. I felt like such a failure..my body was betraying me and I felt so tired and defeated. But we wanted to try a second IUI before we'd jump back into IVF…then cancelled!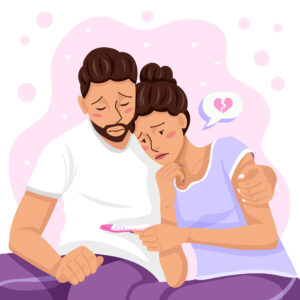 We figured something was going on with my husband and his sample…it wasn't good. We were devastated. Months passed by and in that time we decided to use our time wisely—so we both got a good nutrition plan going.
Today, we are remaining optimistic about my infertility and that's why I am trying to spread awareness to other women and couples. Don't give up hope. There is always someone out there going through the same struggles and I want you know that I am here for you.
Where She is Now
With some holistic methods in the mix—acupuncture and yoga—as well as a good supplement cocktail, we were ready for our next go around. And, we are now in our two-week wait on the reinstated IUI with my husband at a good 45 million sperm… We are constantly praying and hopeful…if unsuccessful we will try IVF again.
I share my story on this platform because I know that RedLily is a safe place to get the word out to a global audience. The more we can share, the better. It's been hard emotionally and physically, and we are draining our savings, but we really want to keep trying. On the financial front (because it does cost a lot to do all of these infertility treatments) I know we will figure something out. We just have to keep trying—and our friends and family's support during the whole process has been unbelievable.
The Truth About Infertility
There's also the possibility that we will not be able to afford future treatments, and that is a very hard pill to swallow. Especially when I know the treatments can work… it's just a matter of time. All I know is that my husband and I won't give up and I encourage anyone going through primary, secondary or any type of infertility to not give up either.
I truly HOPE and PRAY that you take away some positive from this post. Don't give up! I pray that my personal experience will help in some way. Knowledge is power and if you know you want to have kids—then I don't care what age you are, go get yourself checked out and make sure everything looks good!
This is YOUR life, YOUR choice and YOUR fertility journey.
Knowledge is power!
So make it yours!
It's never too late!
Brittney
xo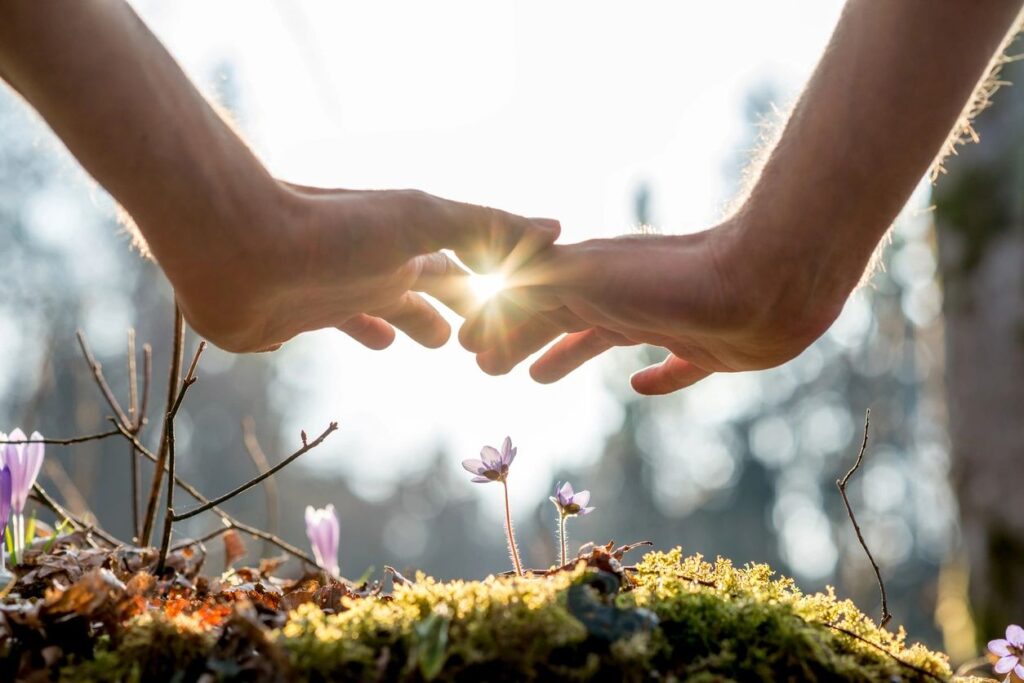 About the Author: 
Brittney Lewis lives in Menifee, CA. She is a mother of 1 who is experiencing secondary infertility. She loves her family and really wants to have more children. Nonetheless, Brittney wants to do everything in her power to bring awareness to her story and help other couples who are going through the same heartbreak. Helping inspire women and couples all over the world is her ultimate goal. To get a better sense of her fertility journey, you can watch her video trailer and documentary series. You can also reach her on Instagram or email Brittney directly to learn more.
Letter from the editor:
If you like this post, please feel free to check out our other Personal Stories where you will find reflections, blogs and even photo essays from real people JUST LIKE YOU who want to inspire others. We are not doctors. We are not therapists. We are not educators. We are a group of like-minded people who believe that #sharingiscaring
Our founder describes it best: RedLily is a unique storytelling platform for everyone who has a heartfelt tale to tell : ) We create our content from the heart!!! Have you got questions about our process or how we can help you learn from and promote your life lessons? Email [email protected] – Thank you!