If you're feeling despair and grief because you've lost someone close to you, this insightful piece is a tribute and must-read like no other. Written by one of our loyal RedLily® contributors who knows the feeling all too well. Tracey Harvey graciously shares her most intimate story about pregnancy struggles, miscarriages, and her decision to give up her baby for adoption—after enduring the worst pain a mother could experience. This piece is an unconventional story of love, family, and heartache—with the PROMISE OF HOPE at the end thanks to an abundance of love in surrounding circles. It's a tribute to the writer's beautiful twins. Please take the time to appreciate her openness and vulnerability in "A Tribute To My Beautiful Twins."
"A Tribute To My Beautiful Twins"
I'm honored to write a tribute to my twins. On July 5, 2005, I remember walking to the hospital for a routine prenatal visit. Now it will forever be the day I cherish with deep sadness. I was 37 weeks pregnant and 42 years old. My husband and I were thrilled that we had overcome all of the major obstacles of finally conceiving and bringing our baby girl into this big wonderful world. However, sadly, the day ended not as planned with an emergency C-section and the demise of our beautiful 7.5-pound healthy looking baby girl "Morgan Dawn".
Following the devastation, I found out that I had a complete placental abruption without any symptoms or warning. I could have died, but that did not take away our pain. After searching for many answers that couldn't be answered medically, we somehow moved forward. Never being one to quit or have regrets of saying "I wish I had…", we tried once more and found that we were going to be parents (again) this time to twins. Shock, elation, and of course extreme worry overcame me, but this time I was armed and ready and made sure to inform every medical expert and doctor we came in contact with about the story of our beloved Morgan.
My journey continues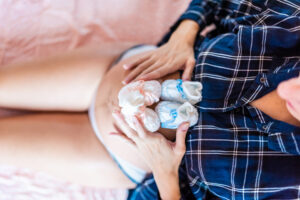 Fast forward to August 3, 2006, and I was 30 weeks along with my latest pregnancy. After being monitored very closely and going through a lot of anxiety—I was relieved to find out that I had the same doctor who had saved my life before and who was undoubtedly looking out for my best interest. She was diligently overseeing every test behind the scenes and determined to be as proactive as possible with my care—wanting to ensure a successful delivery this time around.
After visiting her office at a routine checkup and hearing that all was good, those same feelings that I had felt before came rushing back. The uncertainly and not knowing that something could go wrong. I asked her, "Are you sure everything is OK?" And, to my horror, by the time I got back to my office, I received a call telling me to get to the hospital immediately.
The devastating news
My doctor had finally seen the test she needed to put me in the hospital since I ended up having HELP syndrome and preeclampsia. After one week of watching my liver functions go up and down, getting steroids to the babies (twins), and preparing for an early delivery with very little warning, I eagerly delivered the babies on Friday, August 18, 2006 at only 31 weeks. But, we were not out of the clear.
From this outcome, you would think that I am re-telling a happy ending, but here is where the story really begins. And, this is where I truly hope to inform others that the impossible truly can happen.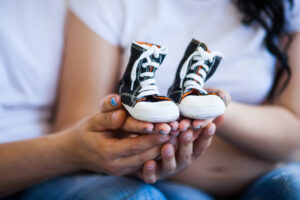 Mid-way through the pregnancy, we had learned that Baby A (our boy) was in trouble. His heart was failing and not growing due to the fact that after amniocentesis we found he had Trisomy 21 or downs syndrome. Shocked yet again, since the experts said there were no "unusual" markers indicating any issue.
To all of those folks who have never been through what we have, you cannot imagine the feeling of despair we endured. Of course, wanting him to have the very best life and care—if he had lived. The worry that he wouldn't make it and knowing that we wouldn't be able to provide the attention as a couple that he needed.
Life-changing moments
Knowing the extreme care it would take to give our boy the very best life, I decided the perfect scenario would be for him to live and I would find a loving, open relation with a family who could adopt him and welcome him (and us) into their life. I wanted this so badly to ensure the twins could always have each other to grow up with.
Nonetheless, some people and organizations in our lives (who shall remain unnamed) thought I was out of my mind for making this heart-wrenching decision. However, unbeknownst to them, the good news is that after giving birth to a 2.5-pound baby boy and 3.2-pound baby girl, they are BOTH THRIVING. Our baby boy had a long first year in the hospital, but between us (the birth family) and his amazing adoptive family, he has more than enough loving hearts around him to lead a wonderful life. And that's the truth.
We are all living examples that the impossible can happen when you have a circle of love and support around you.
A tribute to my children
I have wanted to share my story for some time since I know when others go through adversity they look for answers, support, and any information they can find out there. On that note, I could think of no better possible inclusion in a platform that's goal is to help others who might be going through adversity and challenge as well. Thank you RedLily® for providing a safe place for me to share my story. This was hard, but worth it if it helps someone else. I hope to help others realize there is hope.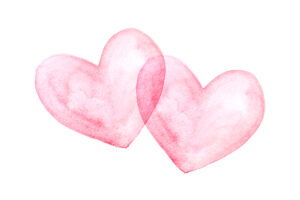 To all of my children, I love you so much it hurts.
xo
About the Author: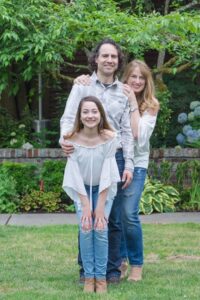 Tracey Harvey has more than three decades of experience in the wellness, retirement living and fitness industries. In addition, Tracey has championed evidence-based wellness programs nationwide in order to help older adults improve overall functionality; and has published more than 30 fitness and wellness articles. As a national presenter and fitness instructor Tracey has always been passionate about managing wellness over illness. Connect with her directly on Linkedin or email at [email protected]/.
Editor's note: If this post inspired you to write something for us, here's how to Submit Your Story so other women can read your experience and know they are not alone. Thank you in advance. Kerrie-Lee, founder RedLily xo