As women we are often victims of our own forgetfulness. What we mean by this is that over time, we often forget who we are and where we want to go. In other words, we get immersed in the "life" that comes to us: work, marriage, children, others, and we ultimately forget to listen to our inner voice that's deep inside constantly reminding us of our goals and aspirations. With that being said, RedLily® is incredibly fortunate to share this personal reflection by Zsuzsuna Joncas regarding her heartfelt move from New York to Denver—which is not only inspiring and brave but a lesson to all of us about going after your dreams. 
Editor's note: Zsuzsuna reflects on what brought her to Colorado and led her to creating a business that brings together her passion for the outdoors and helping people find the true magic in nature. This story truly amplifies the importance of following your heart. Enjoy.
"Can We Create Our Own Path?"
Finishing my studies in New York with an Environmental/History degree yearning to flee the big city life and move to Denver… This was my obsessive dream for two years prior. However, I always struggled not knowing how to create my own path.
No one was surprised by my desire to leave since I was never truly a city girl. But it just wasn't meant to be, not yet at least. Instead, I landed a seemingly amazing opportunity. One which left everyone amazed and impressed. Unfortunately instead of being starry eyed the job quickly left me disillusioned. I took this as a sign and I made the push to take my leave and make my move to Colorado.
Well, finally I did it. I left alone. Leaving everything and everyone behind. I made my move. No fear, never looking back; only moving forward.
I quickly settled into the first job that offered me employment. I began working in finance and immediately began exploring Colorado. Every free day was spent hiking, skiing, and snowshoeing anywhere I got recommendations to go. Mostly, my only companion was my precious dog. At times I would have friends join me on my mountainous adventures. I was happy feeding and recharging my soul.
For the next ten years, I continued on my journeys all the while switching jobs. Life kept leading me to jobs in finance. So far from what I wanted to do. It kept me wondering when I would get to use my actual degree. It's funny the way life works.
Some jobs allotted me the pleasure of having a weekday off. I took advantage of that opportunity to explore Colorado's mountains with no traffic and no crowds. What a blessing this was! My love of the outdoors continued to bloom with an almost vengeance.
Colorado is my gem state. Always so much to see and explore.
The journey continues…
Then came marriage and my starlight, my son. 

I left my job. 

My career solely became motherhood and being a wife. 

I was able to be the mother I always wanted to be. 

Caring for and shaping my son into who he is today. 

I am very proud and I honor my time with him. I am forever grateful for that opportunity. 

Marriage is never easy. 

Especially when you add a husband travelling for work along with the added bonus of having a baby. 

My outdoor adventures were reduced to a minimum. 

My passion was put on the back burner, which left me drained. 

I had few ways to refresh and reboot. Struggling through marital issues I felt completely lost. 

Unsure of who I was and what I wanted...

However, I began to realize that I am not alone.
New horizons
As I opened up to form new friendships and relationships I was reminded of who I am and of all the wonderful things I have to offer life and that life has to offer me. My fire was again lit and I finally came out the other side. I began searching for a passion that I could call my own—searching for a way that would lend me access to outdoor work.
I was looking to finally use my knowledge and circle back around to what I am passionate about. Colorado outdoors and history. With the support and the love I received I was shown my way.
Today I am exploring the mountains again, visiting ghost towns, constantly making new connections, and learning about our beautiful state. I found my niche in starting my business in getting clients outdoors for explorations of their own. This is now my work and passion.
So, I say to all of you: Never give up on your passions because we can create the pathway to our own future just as mine brought me here.
Be well.
About the Author: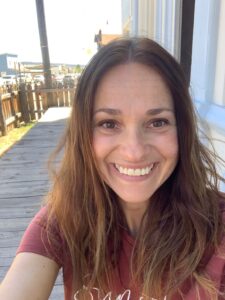 Zsuzsuna Joncas is the Founder and Owner of Pathway to Nature (earth). You can learn more about her travels and business in Colorado at pathwaytonature.earth or email [email protected].
Pathway to Nature Tours: Our mission is to remind people of the beauty of nature. We want everyone to rediscover Colorado or fall in love for the first time. Rediscover Colorado's Majesty. We Plan. You Explore.
"The beauty of Colorado captured me the moment I stepped off the plane. As I drove through and visited different towns and met more Coloradans I became very jealous of the people that live in this amazing state.
That was 20 years ago. Even now, I am still amazed of all the wonderful places I have visited and all the places I have left to explore.
Over the years I have enjoyed countless mountain excursions. Some more relaxing than others…yet all incredible adventures. Even though I am born and raised in New York I am a Colorado native at heart. It is my never-ending journey to see more of our wonderful state. Hence, it is my absolute pleasure to help you get to where you want to explore." ~ Zsuzsuna Joncas