We've all been through a lot in life. Especially as we get older and realize that what we worried about in our twenties really doesn't matter in the long run. This personal reflection called "The Dance of Life" speaks volumes to all of those women out there who have found themselves after chaos. Written by the beautiful Francisca Dennis, a mother of six with a passion for sharing and helping others find strength through their struggles and fears. Have a read and reflect on your own life lessons. We are all in this together. Write to us and share your trials and tribulations so others can realize that they are not alone. It's all about turning your pain into a positive message.
Thanks, Fran!
Sincerely, the RedLily® team.
"The Dance Of Life"
Learning to dance during times of uncertainty and fear has been a theme of this tumultuous decade for me. It's fitting that it is coming to an end while I dance in the glow of the Pacific.
In 2010 life was turned upside down. In the years that followed, I experienced the loss of everything stable that I had known—a lifelong marriage ended, lost my home, friendships, financial stability, trust, family—all things I felt would always be there were not.
It has been a roller coaster of contrasts. Loneliness, fear, and joy. Disaster and Peace. Chaos and adventure. Heartbreak and healing. Lessons on lessons on lessons.
I've learned to rely on myself as I never have before; love and trust myself as I never have before; and believe in the strength of my own wings as I never have before. I let go of control and learned that nothing is certain or permanent.
However, through the pain, so many valuable lessons have been discovered and I am so grateful for all I've been blessed to experience.
These lessons set me on a journey inward that I don't believe I would have explored otherwise. This has changed EVERYTHING. I've been shown so much kindness and love, so much support with which I am forever grateful. I've also learned how to be vulnerable; and learned that I won't die if I show "weakness".
I've also learned that sharing my scars and pain actually is the door that I needed to open to heal and gain the strength to make it through another day, another week, another year. I've opened myself up to possibilities that had long ago been far flung hopes and dreams.
I've accomplished a lot over the past 10 years and I am so proud of who I've grown into. Grateful for those who have been on my path as teachers and supporters, lovers and haters, and dear friends (you know who you are). I acknowledge that I've learned to play again—feed my talents and ponder my "could-be's" as real and tangible possibilities.
The reason I submitted this reflection to RedLily® is to let you know that if you are going through the fire right now, please know that the sun will rise again (I promise you). Keep going, ask for help if you need it, cry if you have to, and scream if you need to. It's okay!
Trust your intuition
Share your heart with those you trust but beyond all of that…. Get to know YOU, Your power, Your heart. It's a beautiful thing (life's GPS). Trust yourself.
I've learned to dance to the beat of my own unique rhythm. What a refreshing thing! Dancing on my path in the warm glow of where my heart wants to take me. Open to every and all possibility—no fences, no ceilings—yes! And his is my personal wish for you. You deserve nothing short of this.
Blessings and Love,
Fran
xo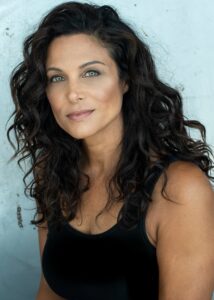 About the Author:
Francisca Dennis is an actor, model, and mother of six with a passion for sharing and helping others find their strength through their struggles and fears. Follow her on Instagram @francisadennis
Editor's note: If you like this reflection, you'll love our other Personal Stories from women all over the world as well. Also, don't forget if you have a story or journal entry you'd like us to publish, please contact us. There are no submissions too short or too personal. We want to hear from you. You CAN make a difference to other women going through something similar. Trust RedLily®, your unique storytelling platform. Find out more about our purpose.