When women support women, there's nothing we can't do. Danielle Braun enjoys learning from others and sharing inspiring stories. She says reflecting on her experiences and relationships is an important part of her gratitude practice. In this insightful piece, she shares her takeaways after planning and hosting the first women-in-leadership alumni series for the university where she works. Hint: The power of making authentic connections is key.
Danielle's story comes from a place of personal learning and admiration for learned wisdom from women in the areas of self-care, motivation, and empowerment. We hope you reflect on ways you can learn from and be inspired by the amazing women in your life.
"Learned Wisdom from Women"
Do what you love and love what you do; A commonly said, yet seldom lived adage. Yet last Spring, I had the opportunity to dive into a passion project that has taught and introduced me to more remarkable people than anticipated and truly love what I do.
As an employee of a university, I often have the opportunity to plan engagements that inspire, however, when I was tasked by the President to plan and host our first women-in-leadership series, the experience sparked more joy and inspiration in me than folding like Marie Kondo ever could have.
Over the last few months, I've connected with and learned from an expansive network of diverse, resilient and passionate women who share one commonality—they are all alumni of our university.
What I discovered is that this common thread is part of something bigger. This group is a microcosm, a quilt of community, connectivity and support that exists and represents all women (or at least those worth surrounding yourself with).
Fighting the typical event planner urge to wrap-up the event series with a tidy bow and make plans for the next iteration of the series, I took the time to reflect on the lessons I learned from the experience and from the women I met. Many of these teachable moments are transferable across experience, industry and life stage, and that is why I feel they are so important to share.
Here's what I learned:
1)   We're hardwired for altruism and you'd be surprised who will be willing to have a coffee or call with you.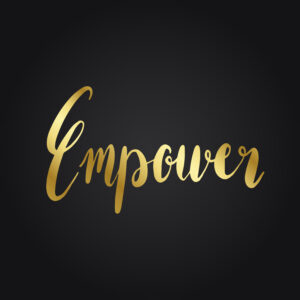 People want to help, but it is your responsibility to know what, when and how to ask. Asking for advice can be game-changing; just keep in mind that mentorship is a reciprocal relationship.
To get the most from the relationship, think about it from this perspective—reciprocal mentoring is a relationship structure that harnesses the power of mentoring into a mutually beneficial relationship where each participant takes turns being the mentor and the mentee.
It doesn't matter whether you are an incredible writer, an accounting wizard, a painter, or social media whiz, you have valuable skills to share and can contribute.
2)  You can't pour from an empty cup.
We need to opt-out of  being perfect* and give ourselves permission to practice self-care. No one embodies this advice better than Nina Purewal, author of Let That Sh*t Go, who advises us to cut down our to-do lists of "shoulds" and steal moments of calm amid the chaos. Keep in mind, there's more to self-care than pedicures and bubble baths. You have to dig deep, find out what is meaningful to you, and most importantly, focus.
*Note: Read our story "How To Love Being Perfectly Imperfekt"
3)   Just do it! Whatever it is.
Have the confidence to overcome the hurdles in your path and never put that confidence in the hands of others. This is a life-changing lesson and a realization that will change your life: Set your intention, create a strategy, and make it happen.
"Making connections isn't just a part of my job; it's who I am and what I love to do." — Danielle Braun
Final Thoughts
I learned that we can't underestimate the power of making authentic connections, and in this case, the power of women supporting women. Remember, the more energy you put out, the more you'll get back and the return on your investment will be staggering.
XO
About the Author: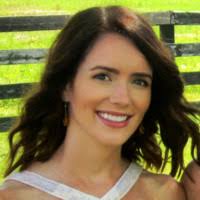 Danielle Braun enjoys learning from others, sharing inspiring stories, and focuses on the development of productive relationships while encouraging creative leadership. In her various roles, she acted as a catalyst for community and connectivity. "Altruism and community service are important to me, and I have had the honour to serve various not-for-profit organizations in the Waterloo (Ontario) Region and even supported community development as a board member for Social Venture Partners Waterloo Region. I value lifelong learning and am living out this value as a part-time MBA student at the Lazaridis School of Business and Economics. In my spare time, I escape the city to spend time with friends and family on the coast of beautiful Georgian Bay where time slows down and the stones always skip."
~~
Editor's note: Since this article has been published, we found out that the number of female entrepreneurs has grown more than 3 times faster than the number of male entrepreneurs since 1976. Way to go, ladies! For more insights on setting boundaries in the workplace, following your financial aspirations, job changes, career advice, or women empowerment in the boardroom, read our amazing "Work + Relationships" stories. All written by women who love what they do!