My platform RedLily® was originally created for women to share and heal, however, over time it has been an honor to witness several men come forward wanting to share their own experiences. This submission in particular is very close to my heart because it was written by my husband of 19 years. There are no words to describe how important it is for him to get his thoughts on paper about his fatal health scare in 2020. There are also no words to describe what he went through after he died; except for those that he has written himself. So there are no edits here. I had to take a step back and let this one flow because after all this space is open to anyone who wants to share and become vulnerable.
Nonetheless, I am truly humbled to publish this intimate account of my husband's heart attack story and what he went through physically, emotionally and spiritually. His incredible ordeal has touched so many people very close to him and we are all very grateful that he survived this severe health crisis. Our boys Brock and Connor still have their father!
What he experienced on his own – and on the other side – is something only he can describe with all of you. I am truly blessed that I can help share Craig's story in order for him to start the healing process from his journey to heaven. 
Kerrie-Lee
RedLily® founder
XO
If I Die, Will I Go To Heaven?
A True Survivor's Story
It's not every day you wake up and think about your mortality. It certainly wasn't for me. You see, until July 12, 2020, I lived by some basic rules in life; and none of them included how I would be judged in the "after life". Heck, I didn't even know if there was an after life.
My focus was to treat people fairly, pay all my debts, and support my family to the best of my abilities.  Was and am I perfect? No. Do I try to remind myself of these rules every day? Yes. I may slip from time to time, but it is why I get out of bed each day and put my pants on one leg at a time just like you. This is my story, "If I Die, Will I Go To Heaven?"
To say my story changed in a flash is an understatement. You see, on July 12, 2020 I experienced an event that for the most part I don't remember, but now live with 24/7. Did it change my life? Yes. Do I look at things differently since that day? For Sure. Something of this magnitude has to change a person, and it certainly did me.
Let's go racing
Friday July 10, 2020 was in the heart of the COVID-19 pandemic and any chance to get out of the house was welcome. This day was just a normal day for me and my family. My oldest son Connor and I packed up the trailer to head south to Ordway Colorado for a motocross race. We drove our customary 4 or so hours to a race, set up our camper and bikes for a relaxed day of practice on Saturday.
I'm sure a couple of beers were shared with friends that night, but not too many as I was also going to ride practice day with Connor – something I had not done in years. We needed a little break from our coach/athlete relationship so I knew if I practiced as well (and maybe even raced the next day) we'd get a chance to talk about life as peers.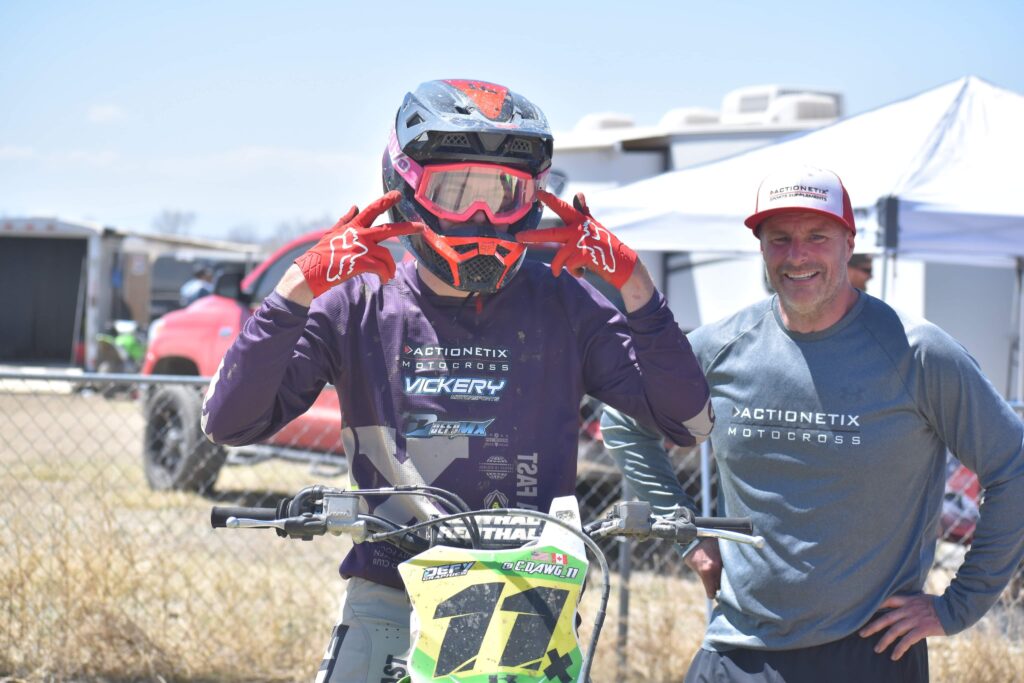 On Saturday July 11, 2020, practice went off without a hitch. The bike ran great, I didn't crash and Connor continued to show national-level speed to our fantastic Colorado Motocross family. The day ended with a good meal and then another beer and cigar with my friend Vic Padilla and group of good people. Everything was going as planned this weekend, including Connor enjoying a more relaxed race atmosphere.
Of course, Kerrie (my wife) and Brock (our youngest son) were at home because Brock had hockey that weekend. We were in regular contact with one another, so as many of us like to say… life was good that day. We tucked in for the night anticipating a fun day of racing on the Sunday, which included me racing in the "old guys" class.
Leaving this world
Now this is where things get a bit fuzzy. I DIED. You heard it right on July 12, 2020, I had a massive heart attack and from reading the medical report I was without oxygen and a pulse for approximately 9 minutes. From what I was told, I came off the track after my race, went into the trailer to talk to Connor about the race and proceeded to collapse while putting my head through the TV on the way down. I certainly don't remember the details to this day but I've had countless people recount a fairly consistent timeline of events. This along with a 1700+ page medical report certainly helped me piece the facts together.
Connor had rushed off to get help from the community, and without hesitation everyone jumped in too to one, try and bring me back to life, and second, to keep me alive. Luckily there were medical professionals on hand both as spectators and as track staff – they jumped in immediately.
From the moment the first person arrived at the trailer, fear subsided and instinct and training kicked in. I've heard that I had no pulse, I was grey, there was blood all over (from me cutting my head when I fell). In short it probably looked like a murder scene! They stopped all of the races, so the on track first responders could come and jump into action with the other medical professionals. Their job was to keep me alive and get me to the next step of medical help which included the Ordway Fire Department and the Ordway Hospital.
*Pictured below:
Craig with Kati the nurse who helped give him CPR for 29 minutes.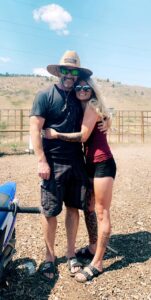 Helping hands
CPR was on the menu that day, to the tune of approximately 29 minutes at the track and more later on, which as you can imaging left my chest feeling like cake batter weeks and months later. It also resulted in two collapsed lungs and pneumonia which meant being intubated to help me breathe.
During this time, I believe I flatlined as they struggled to bring me back to life and keep me there. Stuck with needles for fluids and meds was the start of an intense journey that would see me back and forth from dead to live, to dead to live over and over.
The Ordway Fire Department and paramedics arrived and took over the responsibilities from my emergency on-track medical team (who are all now close friends of our family). Next, I was rushed to the local hospital, where upon examination, they worked to stabilize me and immediately transfer me by emergency Flight for Life to the closest Cardiac Center in Pueblo as they had determined I had a massive heart attack. Of course, I know that every heart attack is critical, but as I've since learned, some are more aggressive or challenging than others.
Getting to the hospital
During my flight for life, I learned that I was making everyone earn their pay by flat lining again. It seemed to be a theme that day, and to top it off, the flight staff had to deal with me for an extra 30 minutes or so while we sat on the flight pad while my COVID test came back.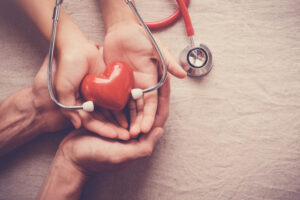 You'll be happy to know that while I was dead, I was negative for COVID (chuckle, chuckle). And to top it off, while the helicopter was landing, Kerrie and Brock actually arrived at the hospital after a frantic drive to see me landing.
Not knowing all the details, she was getting communications from friends and family that had a lot of question marks in the timeline of the event.
They were about to get answered…
Emergency surgery
I was admitted to emergency surgery to clear three major arteries on the heart – two of which were 100% occluded (blocked) and one 80%. It seems like I had a faltering consciousness as I was communicating with Kerrie at my bedside pre- surgery, referring to her as "Farrah Faucet". From there I went to sleep for a couple days while I enjoyed a medically induced coma.
Before I get back to the timeline of the heart attack, and how I recovered, I want to for the first time publicly let people know if and what I saw or experienced when I was dead.
Did you see the light?
It's taken me so long to do this because it's not only extremely emotional, but I had to speak to two people privately to essentially get their blessing and permission to share my clear memory. Now remember I was only clinically dead for around 9 minutes, so I'm sure that what I remember was probably prioritized by priority – I didn't have time to see everything.
Our good friends the Taylor's from Canada were blessed with a special child who they aptly named Maxwell or Max for short. Max was born with a number of physical challenges, but despite these, he turned out to be larger than life. He was fed through a feeding tube for most of his young life and struggled with pain due to challenges with his back, ribs and joints.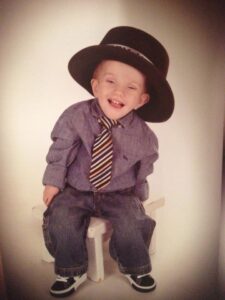 What Max lacked in physical stature, he more than made up in intelligence, wit, and as I term it… swagger. He was a true champion that probably endured more physical pain and suffering than any child should. Max actually passed away a couple years back during surgery at a Shriner's Hospital facility, and it was devastating not only to his parents, family and friends, but also to a community at large.
I didn't get to see a bright light but what I got to see was much better. I got a chance to see Max firsthand, and he was at peace.I got to see Max free from pain. I got to see a young boy playing with his Hot Wheels cars as my grandfather watched over him with caring eyes.
If you are wondering what the significance of this is, my grandfather was the Chief of Surgery at the largest hospital in Toronto. He took care of people as a medical leader and dedicated his life to serving others. He was there with his arms crossed looking over Max while Max played happy and free. That's how I know Max was in an amazing place.
Nine minutes goes pretty fast so I believe as I mentioned before things may have been prioritized so I could send the right message to the right people, being Danielle and Andrew Taylor. Keep rocking it Max! Much Love young man.
Life after surgery
Amazingly after coming out of the coma, and with some extreme focus and exceptional help from the expert staff at Lakeview Hospital in Pueblo, CO, I was actually released from hospital approximately 7 days later. Why this is significant is the surgeon had told Kerrie that I would most likely be a vegetable if I survived surgery and came out of the coma. They had also suggested she start looking into funeral arrangements not to shake her, but to provide her a reality based on experience and statistics.
When I woke up, I had breathing exercises, mobility exercises and memory exercises to do multiple times a day. I put literally everything I had into them so I could get back to being me as fast as possible. When I was released, everyone at home rallied around me and helped me through the next week, where at that point my cardiologist released me for some very limited driving. I went to work ½ days, stayed focused on my recovery and found ways to manage extensive pain.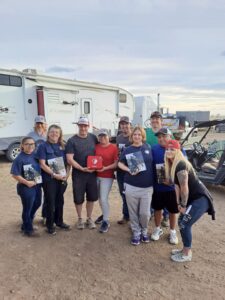 How life has changed
When I talk about pain, it was mainly in my chest where there was significant damage from CPR. Now don't get me wrong, CPR and the people who administered it to me were essential to me being alive, but when done correctly CPR is extremely aggressive and tends to break and collapse things at a rapid rate.
My sternum was so soft you could literally push it in 3-4 inches with one finger. The pain was so bad particularly when I would sneeze that I literally would have to hold onto something while tears ran down my face.
But I was alive.
From a mental standpoint, short term I had a clear focus on full recovery. I would get up early as I always did, walk our dog Tessie, do my exercises while I watched life go on as normal. The kids would run out of the house, Kerrie would go to work and everything else seemed normal, almost like it was business as usual. This was weird because for a certain time post-surgery, I was the center of everyone's attention.
People focused on me due to the severity of my situation and now the house was empty for much of the day while people went about their business – things felt empty. As my recovery progressed, this empty feeling subsided, but it was an odd feeling for a guy like me.
After the first couple of weeks, I went through a period of frustration where I had to depend on people to do many tasks for me. My chest was so sore I could not lift things, go to the gym or sleep properly for that matter. If you are like me, whether male of female, you want to get things done and the limitations I had were frustrating both inside and out. Frustration has had it's place in my life for some time.
Back on the home front
When it came to finances, there became a dichotomy in our household. With what I went through, my focus became stronger on leaving security for the family. This was part of my being before the heart attack, but became even stronger until this day. Saving for others has not consumed me, but it is deeply engrained in my being. My wife Kerrie on the other hand is more of a "Live Life Now" kind of spirit and I feel that has become stronger after my brush with death. This has certainly posed some challenges with the opposition in philosophy, but things like this is what makes a marriage stronger.
I have to constantly remember that building positive memories is equally as important as saving so others can enjoy things when you are gone.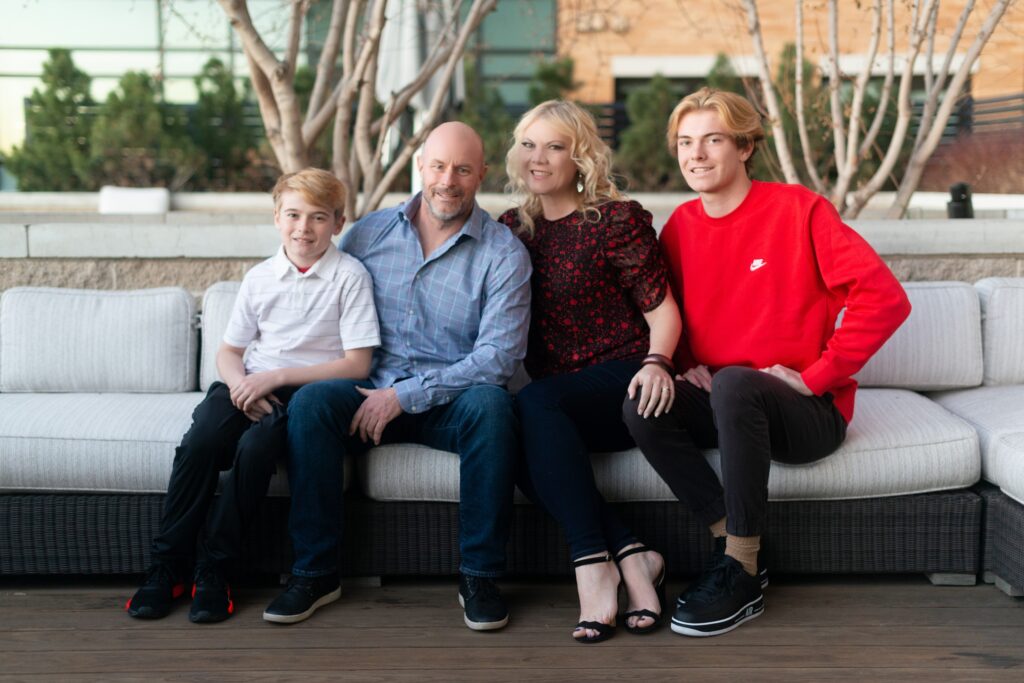 To this day my heart attack has changed my life.
What happened to me is certainly not unique. Many people have heart attacks, but not many people flirt with death and come back for a second chance. I'm still working on how to maximize this opportunity and sometimes it's a bumpy road. But, I'm not going to give up on getting better, no matter how hard it is.
What I've learned:
I know more about myself and others than I did before.
I don't waste my time with things and people who don't matter – emotional and physical clutter just pose obstacles.
I support the underdog more than I ever did.
I try to push others to be better.
I get up early when the world is a bit quieter.
I realize that I have to work on my purpose – to be kinder and more sympathetic, to help more, and most importantly, to be true to myself as I look in the mirror every day.
_____
Special thanks to everyone that helped me in a positive way to continue to recover and grow. Kerrie, Connor and Brock, the entire community that was at Ordway when I died, the hospital staff, and my friends and family that continue to rally around.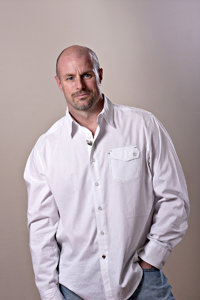 About the Author: 
Craig Stevenson B.P.E. (Hon) is the CEO of Action Brands LLC an innovative action sports supplement company. He is a dedicated father of two, husband and a recognized expert in the areas of strength training, exercise, nutrition and supplementation. 

____
*If you'd like to read more real-life heart stories, click the links below to learn more from our RedLily founder and publisher Kerrie Lee Brown…
How to Avoid a Heart Attack in the Shower