What happens when your heart almost gives out? Literally. Well, you take action! This personal heart story reveals how cardiac surgery fixed a newly discovered congenital heart condition—and how taking the necessary steps to care for your heart can save your life. Heart-health author and advocate Kerrie Lee Brown tells all. 
Note: In this 3-part mini-series, our founder shares some insight on why her story ultimately became the building blocks she needed to start a new women's movement.
"My Post-Op Heart Story"
Part 2
I have shared my story about having a heart attack at age 39 before, but not in this intimate of a platform. I am grateful for all of the positive feedback thus far. For those who don't know, I was born with a congenital heart condition. I believe my story will help others think about their hearts.
A huge passion of mine is to spread positivity through the various events in my life. As I continue to heal physically and emotionally; I am constantly working to improve my own lifestyle with clean eating, exercise, and daily stress-relief techniques.
Six years ago, I had a surgical Cardiac Ablation or RFA (Radiofrequency Ablation). This procedure ultimately fixed my heart's short circuit.
I found out I had an unusual dual-pathway where the blood was "confused" about how to flow to my heart. The medical term is called an AV Node Ablation due to a Slow Pathway.
This defect was the catalyst for all my heart problems.
Going under the knife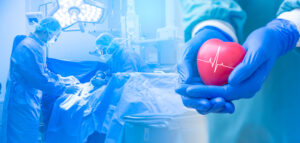 The procedure was quite invasive. First, four catheters were inserted on both sides of my groin and moved through my veins until they reached my heart. Radio frequency energy traveled through the catheters in order to "silence" the cells where the abnormal rhythm was coming from.
An electrophysiologist conducted an Electrophysiology Study (EPS) to test my heart's electrical system, and once he figured out the areas that weren't working—he destroyed (ablated) the "dead spots".
He then instructed the heart pace technician to elevate my heartbeat to 250 bpm into a state of tachycardia, and slow it down to normal, and then up again to 300 bpm, and so on. This went on for two hours with me awake! I felt totally out of control of my body.
I had to lie very, very still. My heart felt like it was going to jump right out of my chest. It was like a horror movie. I had no control whatsoever.
Once he found the faulty circuits, an electrical surge was administered to burn the dead pathway. (Note: There are many types of heart conditions and procedures. I am fortunate that this particular surgery helped in my case.)
The nurses at the Trillium Cardiac Health Centre in Mississauga, Ontario (I am Toronto-born and bred, but now reside in Denver, Colorado) were amazing and knew exactly how to get me through this invasive event.
After surgery, I was told to take it easy and move slowly. I could also stop taking my heart meds—a combination of beta blockers and calcium channel blockers for heart problems. Today, I feel a lot better.

Moral of my story?
I have come to realize that we should never take our bodies for granted—we also need to recognize the signs and symptoms and seek help as soon as possible. If it can happen to me, it can happen to anyone.
I am here today because I finally took action.
Make yourself a priority. 
Kerrie-Lee
*To learn about what led to this procedure, click to read Why The Body Doesn't Lie, Part 1. 
About the Author: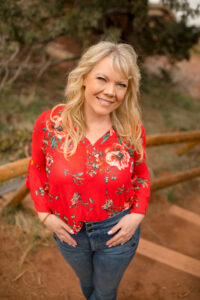 Kerrie Lee Brown is a heart-health advocate, business coach, speaker, mom of two, and creator of RedLily®. To read her full heart story (including "10 Signs You Need to Slow Down") check out her author profile and book on Amazon.
Also, find out why she created this platform for women just like you! There's a method to her madness in helping women heal in all areas of their lives. 
Contact: [email protected]
Instagram @KerrieLeeBrown
Instagram: @redlilylife