We're sure you've heard the saying: You are what you eat. But, have you ever taken it to heart? In this write-up from our experts, we explore what's new in the areas of overall wellness, healing, beauty, and health. When we look good, we feel good and it shows. From healthy hair to strong teeth to pretty toes, what you eat reflects on the outside. Here's how you can achieve natural beauty on the exterior—because we already know how beautiful you are on the inside. 
"Beauty From The Inside Out" 
In these uneasy times it's difficult to think about our looks when people are in self-quarantine and getting ill all over the world, but taking care of your health from the inside out is still top of mind for many. So we thought it would be a good idea to post something a little uplifting on how you can achieve beauty on the outside because we know how beautiful you are on the inside. To get the goods, we asked the experts from leading luxury salon group Live True London who live and breathe this topic.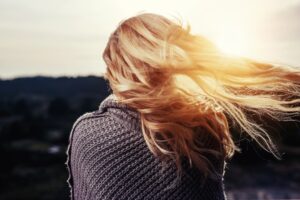 It's no secret the world is constantly demanding more natural products and treatments, encouraging businesses to push forward with innovation of "going green" and ditch the chemical-ridden alternatives. As a result, we recently learned that Live True London uses natural products like CBD in their treatments, and soon they are launching a range of ultra-lux pampering treatments that utilize all-natural ingredients to achieve healthy hair. Their aim is to extract the very best properties from the superpower ingredients used.
Big picture outlook
Research suggests that certain foods can impact the appearance of our hair. That's why you may have heard experts claim eating a balanced diet enriched with proteins and nutrients can help you achieve great hair. But we want to know how exactly. Is this really true? Here's what we found:
"It's true, nutrition plays an important part in the quality of the hair," Live True London's Valerie and Stephane told RedLily®. "Basically, the hair reflects our overall health [on the outside] and as we know from various studies, eating clean improves strength and overall well-being."
So, we decided to go one step further, Here are some easy-to-follow tips to achieve healthy hair:
Drink enough water plays a big part in improving hair quality. Water has the effect of de-stressing the body by eliminating all toxins. It will also hydrate the body overall and help elasticity and resistance.
Eat foods rich in vitamin C such as lemons and strawberries because they will help your body produce collagen, which strengthens the hair shaft and prevents breakage.
Folic acid is essential for transporting oxygen from the blood to the scalp. Therefore, good scalp circulation means quicker, stronger hair growth. Lentils are a great source of folic acid.
Vitamin A also assists in the production of sebum oil that provides natural hydration to dry dull hair.
What to eat
Easy-going and judgement-free, Live True London is an award-winning independent group of hair and beauty salons. Their teams reconcile their expertise and experience with their client's wants and needs to create stunning looks and innovative all-natural solutions. Keep reading to find 5 foods you must eat regularly for healthier hair. (For nutritious, heart-healthy foods read "Anti-inflammatory Foods For A Healthy Heart.")
5 foods you should eat every day
Fish – For anyone that has the goal of growing stronger hair, eating fish will help as it is filled with beneficial proteins. Tip: If you don't like fish, try a fish oil supplement instead, as studies have found that it could reduce hair loss.
Spinach – In case you didn't know, spinach contains oils that could help moisturize your scalp. It's also a plant-based source of iron which is said to be essential for hair growth.
Berries –When you eat berries, you're giving your body enough vitamin C to produce collagen. This is an essential protein that keeps your hair strong and helps prevent it from becoming brittle and breaking.
Sweet potato – If you want your hair to grow longer as well as thicker, you should consume more foods with vitamin A. Sweet potatoes contain more than enough of this vitamin and can be consumed boiled, roasted, baked or microwaved.
Eggs – For the production of a hair protein called keratin, you need more biotin. If you're wondering what keratin does for your hair, it makes it look fuller and glossier. Tip: Eggs will also give you more than enough biotin, so eat them on a regular basis.
All-natural treatments
Did you know?
Turmeric, an orange herbal root sourced from India, has a wealth of healing properties due to its anti-bacterial, anti-inflammatory and antifungal nature. When it comes to hair, it is great for healing the scalp and thickening glossy locks, and is also a gentle, natural way of exfoliating your scalp and treating hair naturally. Himalayan Pink Salt also helps to preserve moisture in the skin, works effectively as a detox, and helps to reduce inflammation in the skin. It's equipped to draw out toxins in the body and offer a deep cleanse.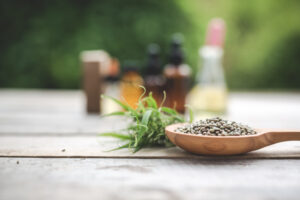 What does this all mean?
Whilst these tips are beneficial, it is always essential that any food you incorporate into your lifestyle should be part of a balanced diet and any significant, persistent changes to your hair health should always be discussed with a medical professional.
Editor's Note:
If you like this post, please visit our other Wellness and Healing sections. For more insights from our global salon experts, visit LiveTrueLondon.com.