One of the best feelings is when RedLily® contributors come back to this website and want to share another story. Perhaps they were satisfied with their penmanship and want to start a new career, or maybe they felt a sense of fulfillment that they've never felt before after their story becomes public because they've kept it inside for so long. Or, perhaps their intuition proves that honesty is simply the best way to live. Diane Bruno wrote her first RedLily® piece back in 2019 when we first launched. Since then Diane's personal story entitled, "How My Life Has Come Full Circle" has touched many women and has inevitably become one of RedLily's premier pieces on obtaining a new perspective at work and in relationships. Now, over two years later, and also after her second submission, Diane has come to the realization that following her passion for writing is how she can finally lead an authentic life. After all, doing what you love and what feels right inside (despite what the naysayers say) is the only way to stay true to yourself.
Editor's Note:
From the bottom of our hearts, we'd like to congratulate Diane on her new writing career! We truly hope that sharing your stories on the RedLily® platform may have encouraged you to go for it on your own in some small way. Good luck!
Sincerely,
Kerrie Lee Brown
Founder & Publisher of RedLily®
"My Great Resignation From A Career That No Longer Served Me"
By Diane Bruno
We first met back in 2019 when RedLily was kind enough to publish my blog on finding my purpose in life. I left my public relations position in Corp A. (my moniker for Corporate America) making the seismic shift to become a funeral director because I wanted to help people when they needed it most. As someone who values herself as an empath, I have always been able to tap into feelings. I hear you before you speak, and I sense you before you enter the room. I am configured to comfort loved ones and empathize—not just sympathize with what they are feeling.
"How My Life Has Come Full Circle" was about that journey and the event that hijacked me back into the world of corporate communications. I use the word hijacked because that is how it felt. I was taken back in time without my consent. My escape was thwarted by an event that was out of my hands. The control I believed I had seized in leaving my corporate life behind seemed only an apparition.
"I have been a contributor to RedLily ever since the beginning and I am proud to be a part of the community. RedLily founder Kerrie Lee Brown's vision of creating a place where women can be their authentic selves has been an inspiration and welcomed addition to my life!" – Diane Bruno, author
Making the transition
Soon after I left the death care industry, I found myself in the role of an Internal Communications Specialist. It was not a pleasant experience. My boss was an egotistic micro-manager who hated everything that I wrote. He insisted on analyzing my thought process—why I chose a word and what was I feeling and thinking as I penned what I thought was a masterpiece (inject sarcasm.) He was a student of an HR formulated course in "behavioral" science and I was the unyielding subject on this amateur therapists' couch.
Then COVID hit, and I was laid-off from this position. Of course, I was upset we were in the throes of a pandemic and so much was uncertain. It was not the first time I was a displaced worker; it was the fourth, and I was tired of yielding my power to an entity I had outgrown long ago. So, I decided to officially resign.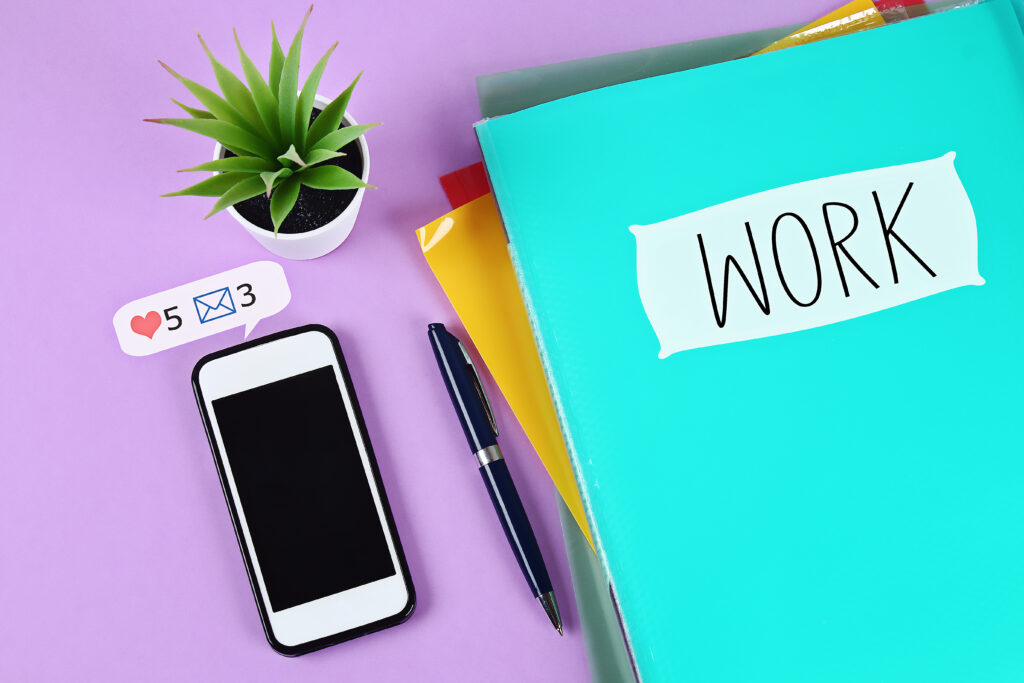 My great resignation
In retrospect, my great resignation launched long before the phrase was coined. I figuratively resigned from my corporate role years before I began my venture into the funeral industry, and years before I ever heard about living authentically. I first heard the term from my therapist. She was an advocate on finding purpose in your work and authentic living.
Two months post-separation, I decided I would never go back. I love to write, but I could no longer work for a corporate organization. However, I would welcome a partnership of mutual respect. It was time to start my own freelance content creation business. In July, Diane Bruno Freelance was born, and I have not looked back.
This month, my labor of love HelloSelf – The Journal just launched Amazon. I believe how we define our existence and carry out our life may be directly impacted by how we view mortality. A positive relationship with our inevitable transition can only lead us to appreciate the gift of life and the time we have been given even more. I hope my journal will make a lasting impact on how you live each day, manage precious time, and ultimately carve out your Living Legacy.

What's next
My blog Hello Self will be launching in December. It is about life's transitions and journeys, but with a twist. The backdrop behind most content will focus on the one common thread that weaves us all together—our time on this planet is finite. This reality needs to be accepted for us to make the most out of any pilgrimage. I will announce our launch on LinkedIn, Instagram, and Facebook very soon. I hope you will stop by.
For many, "The Great Resignation" has been brewing for a long time. Unfortunately, it took a pandemic and the loss of life to spark demand for a healthier and empowered work life. Not surprisingly, Mother Nature spawned this revolt. We empaths have known for a long time to look to the universe for direction, inspiration, and enlightenment. She will never steer you wrong. See you on the other side!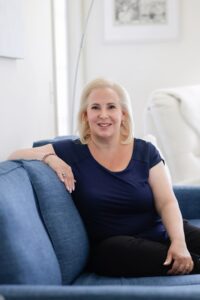 About the Author:
Diane Bruno is a freelance content creator, blogger, and owner of Diane Bruno Freelance, LLC. Diane is also an empath who loves to write on transitions and topics that touch the soul. She is Funeral Director/Embalmer in the states of CT and MA. Follow @helloselfblog for updates and check out "HelloSelf – The Journal" now available on Amazon. You can reach her directly at dianebrunofreelance.net and [email protected]
PLEASE LIKE & SHARE:
To read Diane Bruno's other RedLily stories, visit:
How My Life Has Come Full Circle
****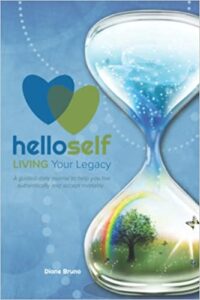 JUST RELEASED!
HelloSelf – The Journal is a 90-day guided daily journal to help you live your legacy and accept life's ultimate transition. This journal is about YOUR life, YOUR time, and YOUR legacy. CLICK HERE TO LEARN MORE.
Editor's note:
If you liked this article, you might enjoy some insights from our work and relationships section.