Happy New Year! January is a great time to re-visit all areas in your life. Perhaps you've decided to make changes at home or on the work front or even with your health. Maybe you're thinking of moving houses or making a big purchase? Then there are a bunch of things to do there as well. Either way, this month is a good time to re-evaluate your world – whether for personal and professional purposes – and set some goals that you can realistically aspire to achieve over the next year. Here are some ways to reach success without breaking the bank or getting overwhelmed. Believe me… I get it. It's time for a refresh!
Ready, Set, Goal!
If you're like me, you're most likely relieved that 2023 is finally here. With all that everyone's been through the past year or two—there's no doubt most of us are shopping around for a fresh start. I know I am! In my opinion, we all deserve to be healthy and happy, no matter what.
January is the optimal time to set goals and foster a brighter outlook on life. I know it's a lot to digest. You're just getting over the holiday madness. Perhaps you are knee-deep in bookkeeping for your business or on deadline for a special project that was bumped from before Christmas. Or, if you're like me, your college kid has just gone back to school and you're getting used to the "new" normal again. But, then again, what's normal these days?
Or, maybe you've made some lofty health and fitness goals and joined a gym – also like me! And now a week in, things are going well but you know that the work to get in shape or get your blood pressure in check has only just begun. Are you back at it?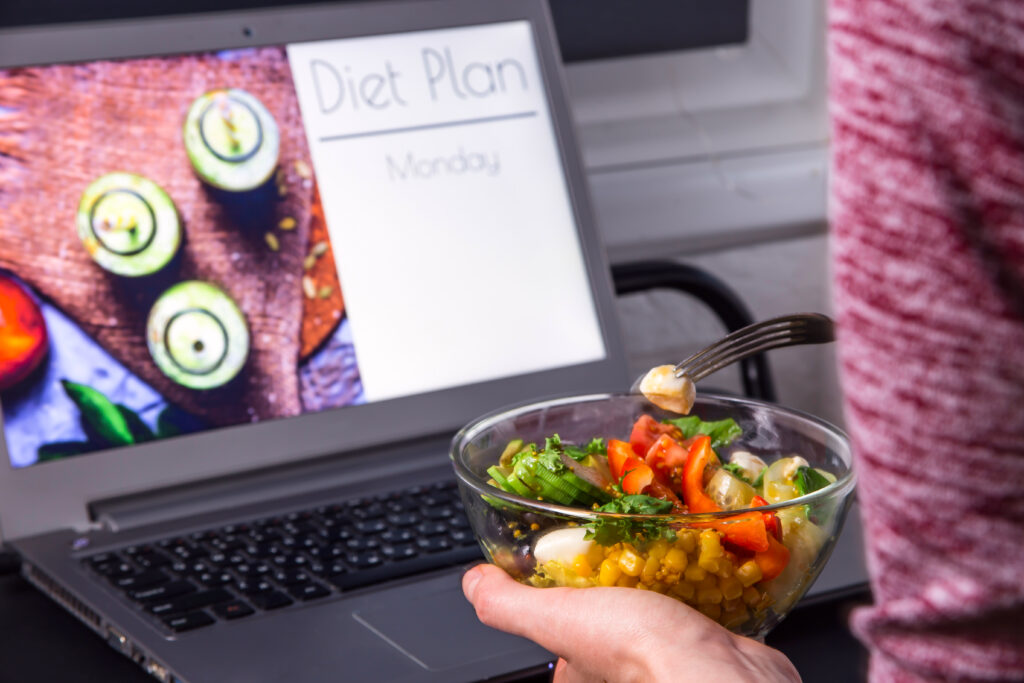 The good news
I can personally attest to this being a busy time of year, despite the thought that January is supposed to be a time to reflect and relax. But, it's not simply a relaxing time for most of us. It's actually a pretty hectic time and things seem to be all over the place. So, organization is a must. I know most of my friends and business colleagues are going nuts right now trying to catch up—especially small business owners and entrepreneurs who depend on every client they book. Maintaining healthy, quality relationships is key for long-term success. Wouldn't you say?
I also feel that January is the ideal time to re-evaluate your life as a whole. Whatever that looks like. Because IT IS POSSIBLE!! Even if only in small stages. Maybe top-shelf goals aren't a reality at this time (like moving to Hawaii or buying that investment property in the Maldives… ohhhh, who doesn't love island life??) but it is a good time to look at your life with clear eyes. Whatever that means for you.
Do any of these situations sound familiar? Kids leaving the nest soon. Changing jobs. Starting a passion business. Getting a pet. Downsizing your home. Planning a vacation. Increasing donations to a charity. Or starting one. Training for a marathon. Scaling your business. There are so many things to consider when planning the next 24 months of the year. It can be overwhelming for sure.
You just have to remain as organized as possible and spend within your means (re: budgets, yuck!) because ultimately you want your decisions to assist you in obtaining a happy, healthy and prosperous life. Don't you agree?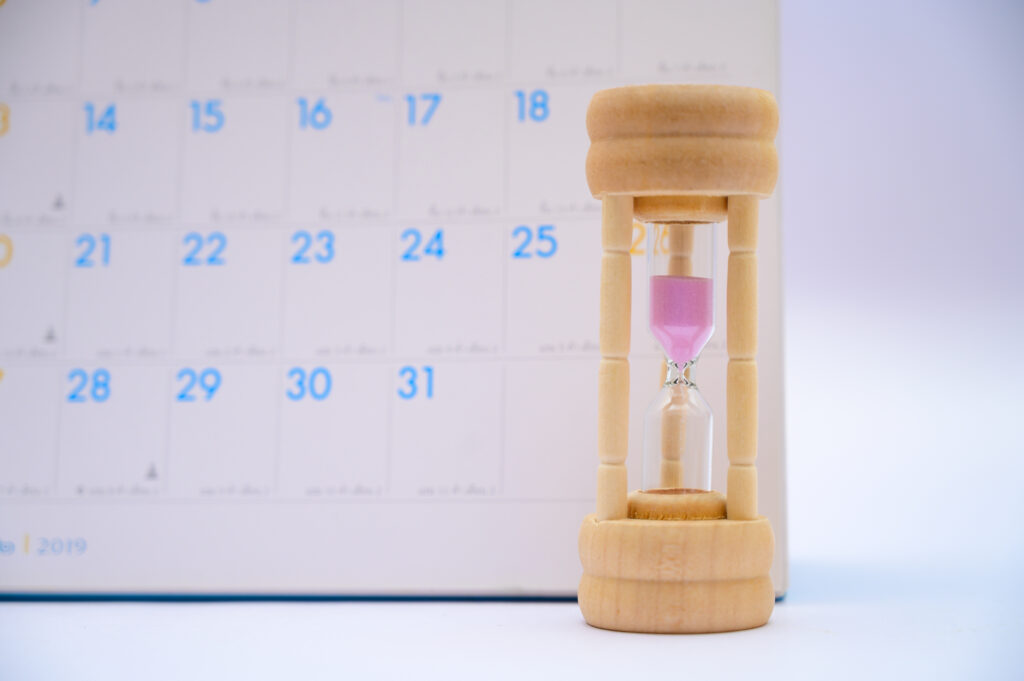 Timelines – What's the rush?
Because let's be honest, it usually takes 6-8 months to set a new project in motion and make it stick. Another point to think about is what goals or items you put on your list take precedence over others. What are your priorities? At the very least, you should look at your personal and professional goals in tandem. After all, if your calendar is full of just personal obligations (like hockey games and college meet-and-greets), or vice versa, you only focus on your business meetings – then your "scale" is going to start to tip the wrong way. Learn more about why I had to start making myself a priority in my article on heart health.
So, with that being said, the following goal setting insights are designed to inspire you to set realistic goals for positive change over the next 12 months. As something I plan to do myself, these goal setting strategies can act as a guide to push you in the right direction no matter what area of your life you're hoping to change, enhance or redirect. Here are my tips on how to streamline, organize, and obtain your goals to ensure a healthy and happy new year.
Let's start from the beginning…
What is goal setting?
Goal setting not only allows you to take control of your life's direction; it also provides a benchmark for determining whether you are actually succeeding. To accomplish your goals, however, you need to know how to set them. You can't simply say, "I want" and expect it to happen. Otherwise, we'd all be living our dreams, right?
In other words, goal setting is pertinent to the outcome and how your life is going to change—it's a process that starts with careful consideration of what you want to achieve and ends with a lot of hard work to actually achieve it. But, don't worry, I'm confident that you've got this!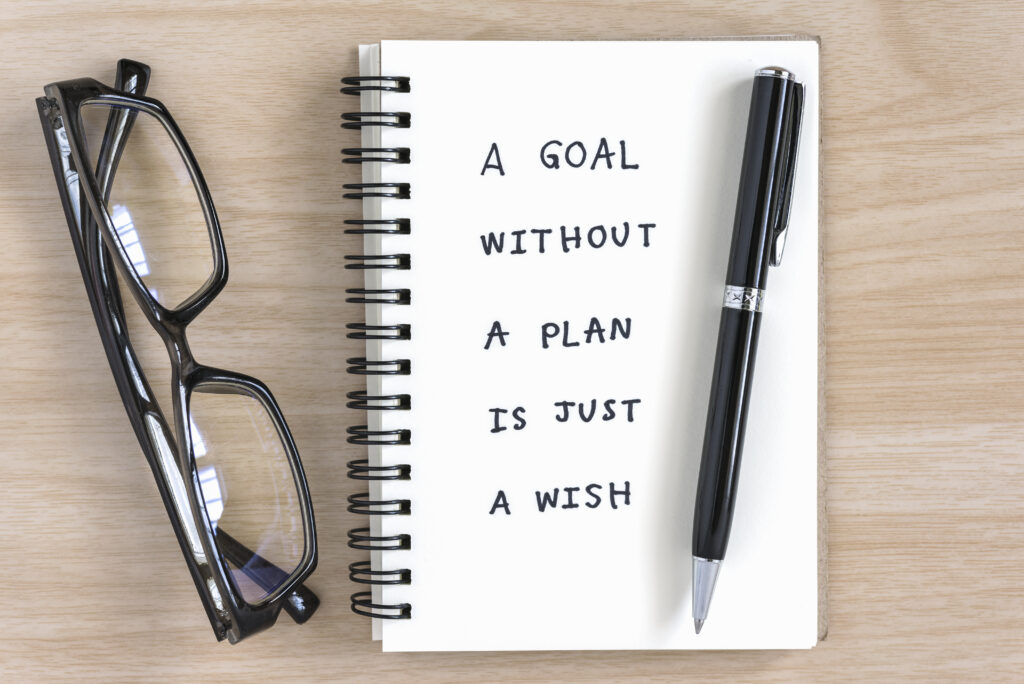 Setting yourself up for success
Goal setting is important – but it's also important to remember that you most likely will not reach all of your aspirations in the next month or two. Without goals we lack focus and direction, so it's the perfect time to sit down and re-evaluate where you are going. For those of you willing to take the time to plan accordingly and do a little internal evaluation—the following tips will help you recognize what it takes to push yourself towards your goals and remain accountable to yourself.
Questions to consider
Have you thought about what you want to do in five years?
Are you clear about what your main objective at work is or at home?
Do you know what you want to achieve by the end of today?
NEXT STEPS…
Motivation is Key
When you set goals for yourself, it's important that they motivate you personally—even if they are work-related. This means making sure that they are important to your overall well-being, and that there is true value in achieving them. If you have little interest in the final outcome, or they are irrelevant given the larger picture, then the chances of you putting in the work to make them happen are slim to none.
Set "Smart Goals"
You've probably heard of "Smart Goals" and have probably even employed them into your day-to-day without even knowing. However, have you intentionally followed them? The simple fact is that for goals to be powerful, they should be designed to be S.M.A.R.T.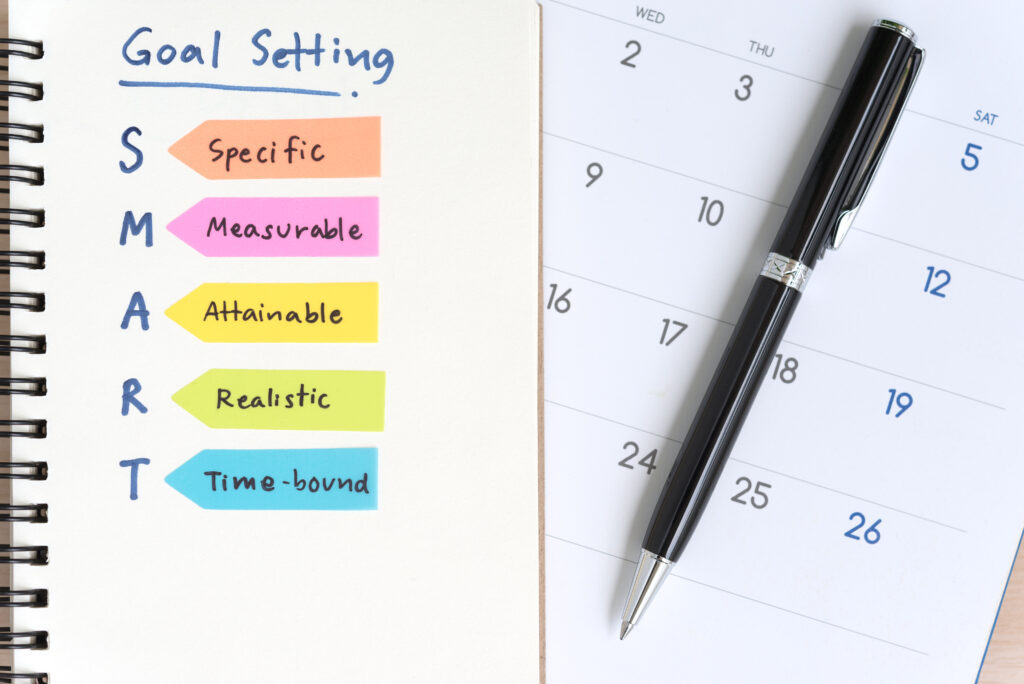 There's a formula for everything!
Specific:
Your goal must be clear and well defined. For example, your goals should show
you the way and define precisely where you want to end up.
Measurable:
You should include precise amounts, dates, and so on in your goals
so you can measure your degree of success.
Attainable:
Make sure it's possible to achieve the goals you set.
If you set a goal that you have no hope of achieving, you will demoralize yourself and erode your confidence.
Realistic (relevant):
Goals should be relevant to the direction you want your life, health, or career to take.
By keeping goals aligned with this, you'll develop the focus you need to get ahead and do what you want.
Time Bound:
Your goals should have a deadline (one that you can stick to).
NEXT STEP…
Write Down Everything
As a professional journalist who has been writing and logging all her life (don't be fooled, it really started with my journals as a young girl)… it's very easy for me to advocate that the physical act of writing things down makes something real and tangible. But, what about those of you who aren't as pen dependent? Well, one important thing to remember is that by writing your goals down on a piece of paper, in a journal, on your computer, or entering them in your "notes" on your phone – simply means you'll have no excuse for forgetting what you currently envision.
Some quick pointers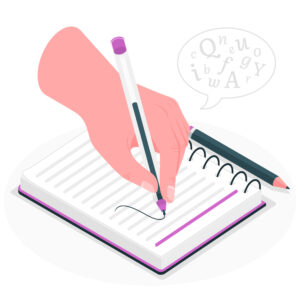 As you write, use the word "will" instead of "would like to" or "might."
Make your goals into "power statements" so they keep you accountable.
Lastly, it's a good idea to keep your goals positive at all times—and create a "to-do" list to achieve them.
Tip: You can post your goals to a mirror in your bathroom, on the kitchen counter, the fridge, or the inside of your front door so you see them right before you step outside.
NEXT STEPS…
Create an Action Plan
By writing out the individual steps that are needed along the way, and then crossing each one off as you complete it, you'll realize that you are making progress towards your ultimate goal. Little by little, you will notice a difference in your every day. For instance, an attainable action plan is especially important if your goal is big and demanding, or long-term.
Note: It's vital to consider "alternative" dates and timelines just in case something doesn't go your way. But, don't beat yourself up if your plans change—after all, change is inevitable (especially these days).
Stick with It
Goal setting is an ongoing activity—not just a means to an end. Without goals, we lack focus and direction, so it's the perfect time to sit down and re-evaluate where you are going. For those of you willing to take the time to plan accordingly and do a little internal evaluation, these tips will help you recognize what it takes to push yourself and remain accountable over time.
Don't forget to build in reminders to keep yourself on track. Also, make time in your schedule to review your goals weekly or even daily depending on how you work. Remember, your end destination may remain quite similar over the long term, but your action plan may change significantly over the course of a month or two. So, make sure the relevance, value and necessity remain high on your list of needs to reach your goals.
Now, it's time to get busy. Or, busier! If you want to achieve a personal or professional goal, you need to A – plan.
Planning = Goal setting.
Here are a few reflection prompts to consider as you set your aspirations in motion this month.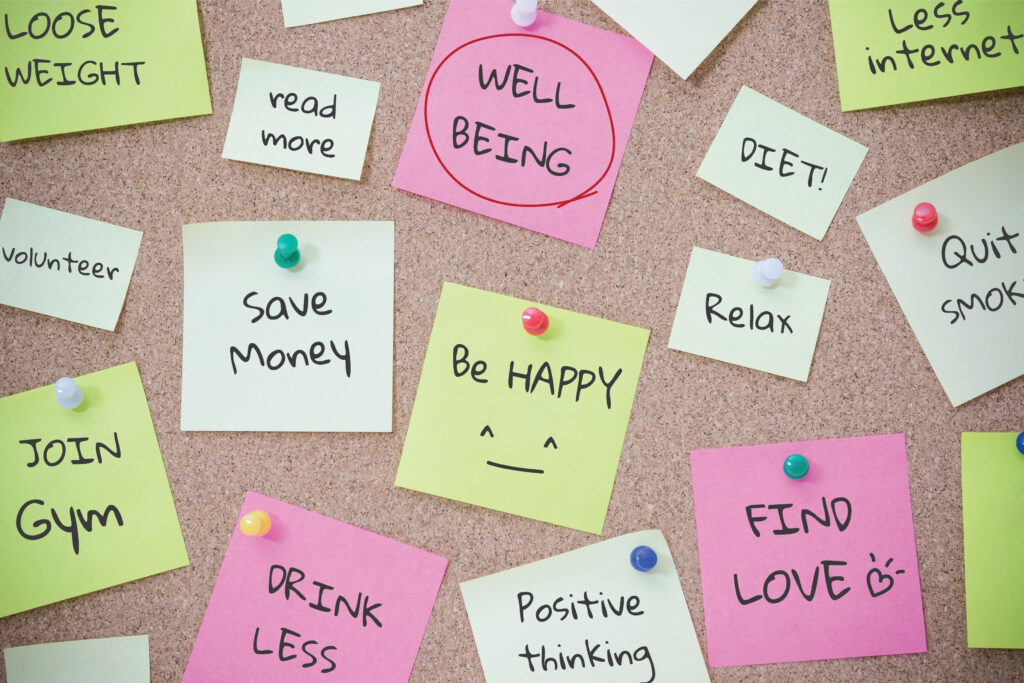 Time to reflect
(not that it's always relaxing…)
Have you thought about what you want to do in 1 year? 2 years? 5 years?
Are you clear about what your main objective is at work or in your business?
Have you thought about your and your family's wellness for longevity over time? 
My final thoughts
As a proud mom and business woman (who's not quite 50 yet – soon though) I believe it's our individual outlook on life that's the most critical to examine. How's your mental health? Have you done a daily check-in with yourself lately? How's the vibe in your household? At work? In your social circles? In your heart…?
Well, from my heart to yours, please always remember to stay positive through the ups and downs. Believe in yourself. Eat clean and get exercise. Make yourself a priority and spend quality time with the ones you love. Alas, I hope you take away something from this January post. Without all of my readers, I wouldn't have the opportunity to get my word out there and practice what I preach. Let's do this together.
Love & Light,
Kerrie Lee Brown

About the Author:
Kerrie Lee Brown is a heart-health advocate, business coach, speaker, mom of two, and creator of RedLily®. To read her full heart story which includes 10 Signs You Need to Slow Down, check out her book on Amazon. Also, find out why she created this platform for women just like you who are striving to live their best lives today and always! 
P.S. If you like this article on goal setting, you might want to check out this post on how to be happier at your job in Building Better Boundaries
****
Email: [email protected]
Instagram @KerrieLeeBrown
Instagram: @redlilylife
Facebook: @KerrieLeeBrown (author)
Facebook: @redlilylife
Websites: www.KerrieLeeBrown.com
Kerrie's book: www.amazon.com/redlily
****
Here are a few other articles by the author that you might like to read or share with a friend:
Practical Self-Care Solutions Your Can Try Today