A big part of RedLily's purpose is to spread positivity and create self-care awareness. After all, everyone needs a reminder once in a while, even us! RedLily's founder Kerrie Lee Brown launched this platform with a specific goal in mind, which was to help people from all over the globe share their heartfelt stories (just like she did) so readers could learn, share and grow from the content. Think of RedLily as your personal "positivity portal" where everyone is welcome. Here are some helpful tips to start your own self-care journey. 
Kerrie
RedLily® founder
xo
Practical Self-Care Solutions
One of the biggest questions I get asked is, "How do I start the self-care process when I'm so busy?"
Well, I'm here to tell you that I feel the same way every single day. After experiencing a heart attack in my thirties, I wrote a self-help book that shares my personal story about stress and being a people pleaser all my life. This life-altering event is what ultimately became the catalyst for my storytelling platform RedLilyLife.com.
But more importantly, my sudden "wake-up call" sparked something inside me to help others realize their stress levels as well. It's difficult to look at yourself and express your vulnerabilities—but it's necessary in order to grow and heal.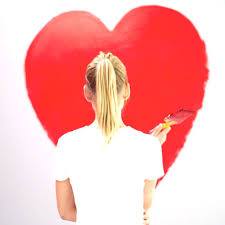 On that note, my book provides a "mini guide" and 10 Steps to Slow Down that can help you make yourself a priority in your own life, too. The following tidbits are lessons I've learned along the way.
The first one is Start Small. Learn to take breaks throughout your day no matter how busy you are. This is tough when you're on a roll, but again, necessary. Make yourself a priority. 
Learn to take a break
To help assist you with these real-life examples, my book entitled "My Heart, My Self" offers a ton of unique Brain Breaks where you can take a moment after each chapter to reflect and give yourself permission to stop. Just stop. It's that simple. These mini breaks and reflection times will eventually help you to be more productive on the day-to-day.
For example, if your job is to take care of everyone else, this is your time to start taking care of yourself and you will see a shift in your ability to take care of others. According to Torah law, you are obligated to save yourself before saving others. With that in mind, it's not a selfish or a guilty pleasure to take care of yourself. It's what we are meant to do! TIP: Taking a break mid-day will remind you that you're worth it and you can take control of the frenzy. 
Practical self-care solutions
Limit your to-do list to 5 things. How many times do you hit the pillow with the satisfaction that you got everything done on your list? Hardly never, because your to-do list is so long and impossible to complete.

Demand less of yourself on the day-to-day and you will reduce your stress level. Just because we can do more does not mean that we must.

Say no more. Maybe these opportunities are a test to see if you can put yourself first. Most of us don't know what a livable pace is. It's time to start learning how to do less.

Prioritize better. Move things off your "now" list. Have a list of "things to do eventually if there's time."
Why self-care is essential
It's so important to create a bulletproof plan for prioritizing yourself. We may need appreciation from our husbands, friends or family members for our accomplishments—but we should not depend on it. We have to do this for ourselves.
You should also avoid "stolen time" in your day. What is stolen time? Let's say you're stressed out so you pull out your phone and play Candy Crush. A half-hour later, you feel guilty that you wasted time you could have used to get things done. However, if you plan out what you will do to destress, then the next time you feel stress you can choose one of the items on your list and you won't feel guilty about it.
At the end of the day, self-care is critical to your overall health and wellness. To accomplish self-care you may need to hire a babysitter, but it will be worth it. – Kerrie Lee Brown
Furthermore, try going for a walk, getting out in nature, listening to music, doing a fun project, gardening, catching up with an old friend, journaling, exercising, doing puzzles, setting up a date night… You can also enjoy a new restaurant, cuddle with a pet, meditate, dance, take a 20-minute power nap, join a support group, or read a novel.
Whatever you feel resonates best with your body, mind and spirit—Just do it!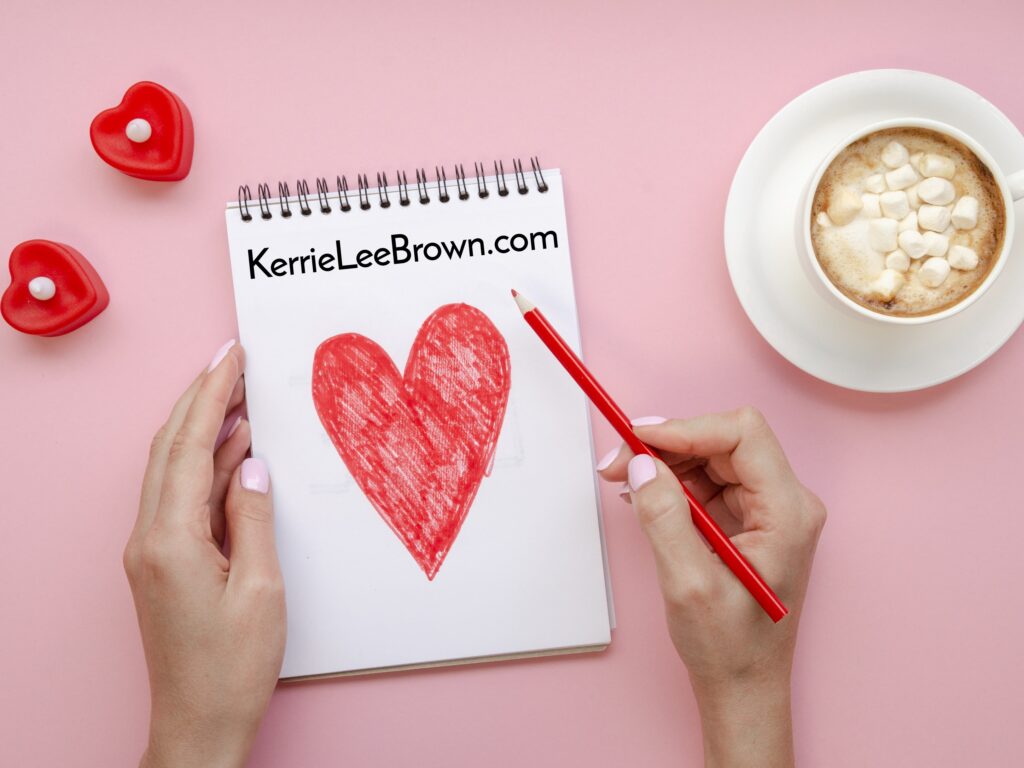 Back to the basics – What is self-care?
In my opinion, self-care is unique to each person. All I know from my experience is that it's something that has to be done. Other examples of how to adjust your "busy" life is perhaps getting off the phone with someone who brings you down—Avoid negativity at all costs! Try not to interact with a colleague who may constantly complain at work
Or, read a book for motivation and talk to a friend who brings positivity into your day. Another example of taking care of yourself is exercising, eating healthy and meditation. Another crucial component of self-care is not beating yourself up for a mistake you've made. It's all about taking the time to "care" for your mental, physical, emotional and spiritual health. 
Lastly, don't forget to practice gratitude
I will be forever grateful for my time working in media because it has allowed me to grow as a storyteller. I also learned to never give up on my passions. Now, my biggest goal to to practice gratitude. Everyone has a message to share and everyone can learn from someone.
I'll never forget interviewing Deepak Chopra during my early magazine years. He told me that sharing someone else's story can give you a sense of accomplishment—but sharing your own story can help you in ways you never imagined. – Kerrie Lee Brown
Having a heart attack at the height of my media career was shocking, but it has made me re-think my life and the things I'm not making a priority. Which is ME. I was seemingly healthy, not obese, no history of heart disease in my immediate family, exercised regularly, and watched what I ate. However, the implications of not practicing self-care were detrimental.
Today, I've learned that sharing my journey with others is so important. It has allowed me to grow as a person and provide an outlet for other women to heal and practice gratitude in their lives as well.
If you'd like to share your story, we'd love to hear from you! Also, check out these contributors who have authentic real-life stories and have chosen to publish on RedLily.
We are eternally grateful for each and every one of you!
Kerrie
Always remember:

Happiness is the new rich | Inner peace is the new success | Health is the new wealth
You can read more about my personal heart health scare here: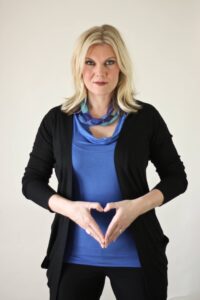 About the Author:
Kerrie Lee Brown is a women's health advocate, writing coach, speaker and mom of two. She is also the founder of RedLily® Media, LLC and helps women share their stories of pain to purpose on her website. To read her full heart story, including "10 Signs You Need to Slow Down", check out Kerrie's self-help book "My Heart, My Self: A Heartfelt Guide for Women Who Do Too Much" on Amazon and her professional background at www.kerrieleebrown.com